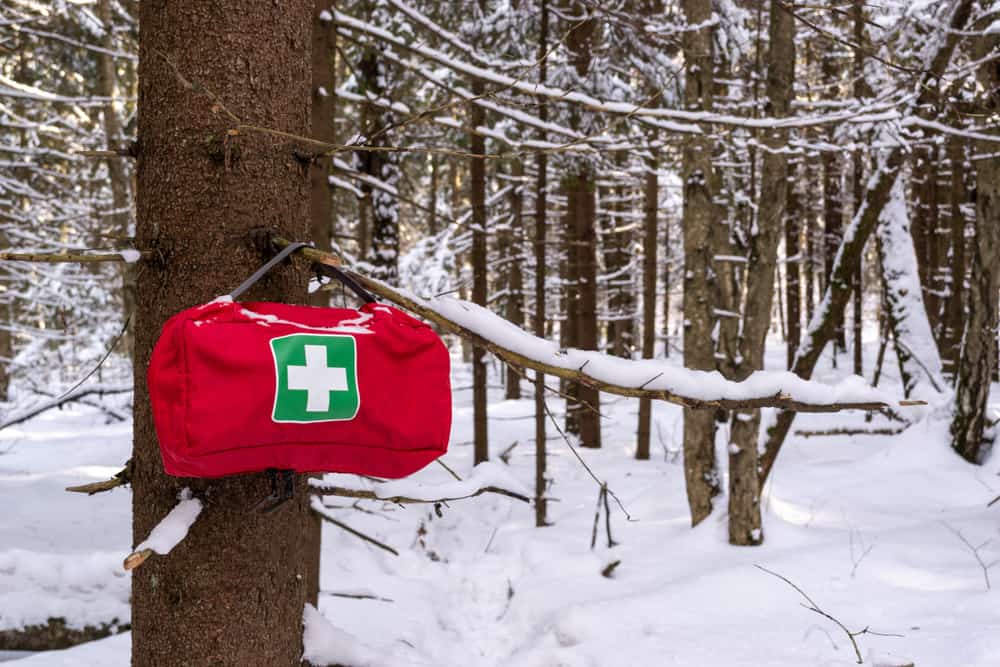 19. Don't forget an emergency kit when you go camping or hiking.
When hiking, the goal is to travel as light as possible, not fill up your backpack with unnecessary junk. Nevertheless, an emergency kit is not superfluous, especially if you do it right. It won't take up a lot of space or weigh you down. Include some basic first-aid supplies, such as bandages and antiseptic spray, if you or someone in your group gets injured. Having some small flares on hand can easily alert someone to your presence and deter bears and other animals from getting too close. You also want a flashlight and a blanket, just in case you get stuck outdoors overnight. The blanket does not need to be a thick fleece from a department store; a lightweight hiking blanket or sleeping bag will do perfectly. Also, bring a compass and a map; don't rely on your phone's GPS, which may not be entirely accurate and which can go out if you lose service.
You want to have some water on you constantly. That still is true if you are heading to an area with a pond or river. You may get lost on the way out or find that the water is undrinkable. Survival straws can also help, as these handy little gadgets can filter the water as you drink it directly from the source. Still, nothing is a replacement for a bottle or two on hand and ready to drink. Also, have some high-calorie, nutrient-dense snacks on hand, just in case you start getting hungry. You may be thinking that you will enjoy a nice fish dinner, but if you start getting fatigued from hunger on the way out, you may not get to your final destination.