As we evolved into the human beings we are today, we often forget how crazy it is that we're here. Our family line somehow survived for us to be born in spite of some incredible odds. There are so many things that could have ended the lives of our ancestors, from wars to horrific diseases. Thus, we shouldn't forget just how lucky we are to be alive. However, there is a dark side of human evolution that we cannot ignore. Many of us prefer that people overlook our past and judge us by our present-day version. When it comes to ancient civilizations though, we cannot turn a blind eye to some of the terrible things they did.
How Genghis Khan Changed Carbon Dioxide Levels In The Atmosphere
Hopefully, we all know who Genghis Khan is by now. The 13th-century warlord conquered half the world at one point. Under his leadership, the Mongols enjoyed a lot of success. While Khan was a man who loved conquering, he was also a ruler who allowed people to have freedom of religion. He also allowed them to keep many of their original practices. The Silk Road enjoyed massive success under his banner, leading to several new inventions and medical practices too. However, Khan and his armies were warriors who dominated everywhere they went.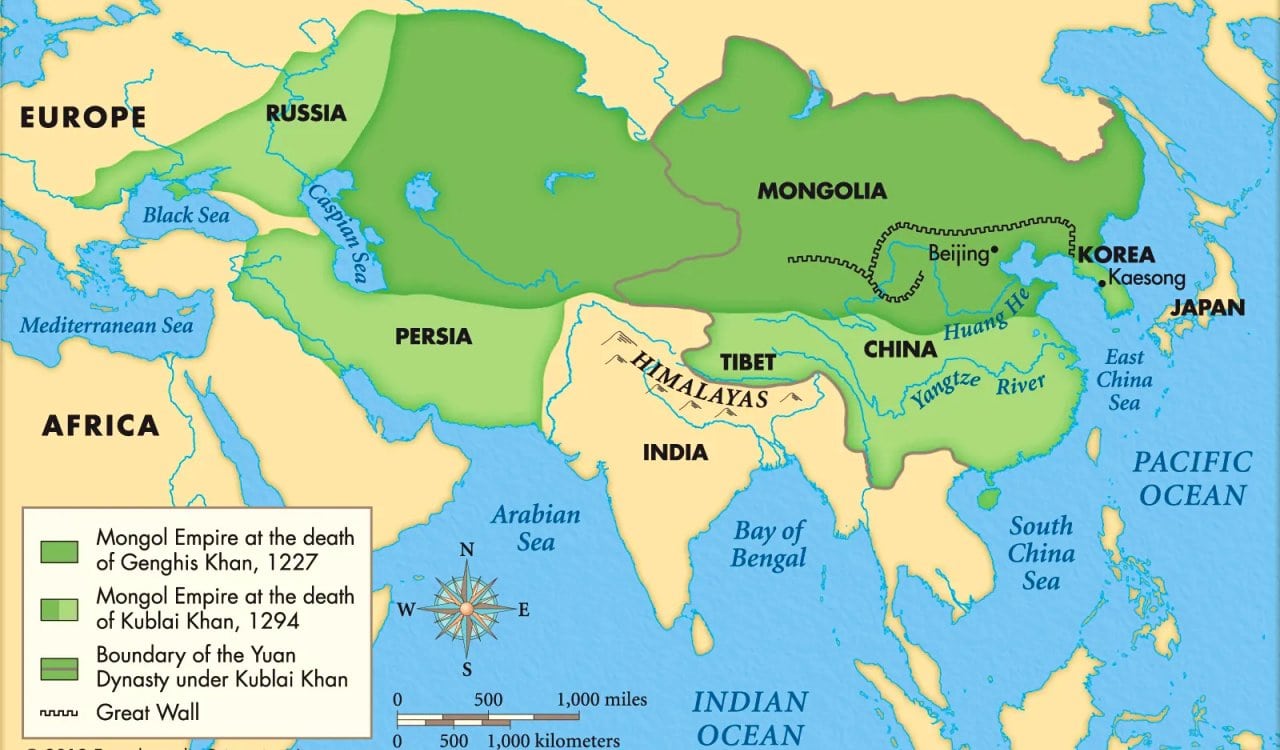 Anyone who tried to stand up to them was taken out. Sadly, some of the people who stood up to them were farmers and various peasants that worked the land they owned or those owned by a local rich person. Khan's army killed up to 40 million people, and with no one left to work the land peasants once did, they grew back up. That allowed trees and other plants to grow in their place. Carbon-absorbing forests became so efficient that they wiped out over 700 million metric tons of carbon from the atmosphere. This is roughly the same amount generated per year from global oil/gas/petrol consumption today. Just think about that for a minute!