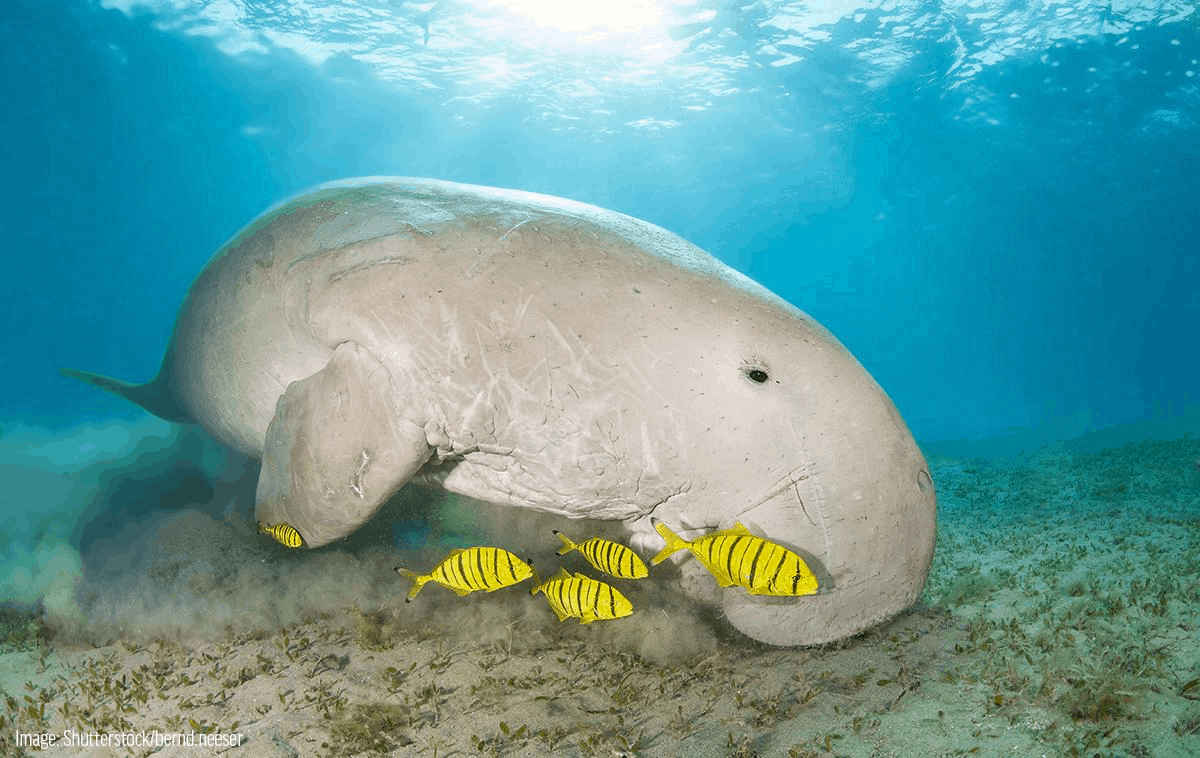 31. Sea Cows for Grazing
The beloved dugong dwells in the ocean waters around Madagascar. It is the only sea animal that is entirely herbivorous. Don't mistake them for manatees; they look similar, but they have very different body structures and feast on different things. Dugongs are found in the waters of over 40 countries and territories in the Indo-West Pacific Ocean.
They were once mistaken for mermaids by sailors, though no one really knows how you can make that kind of mistake. Their life expectancy is about 70 years, but that has been shortened over the years and placed them on the endangered list.