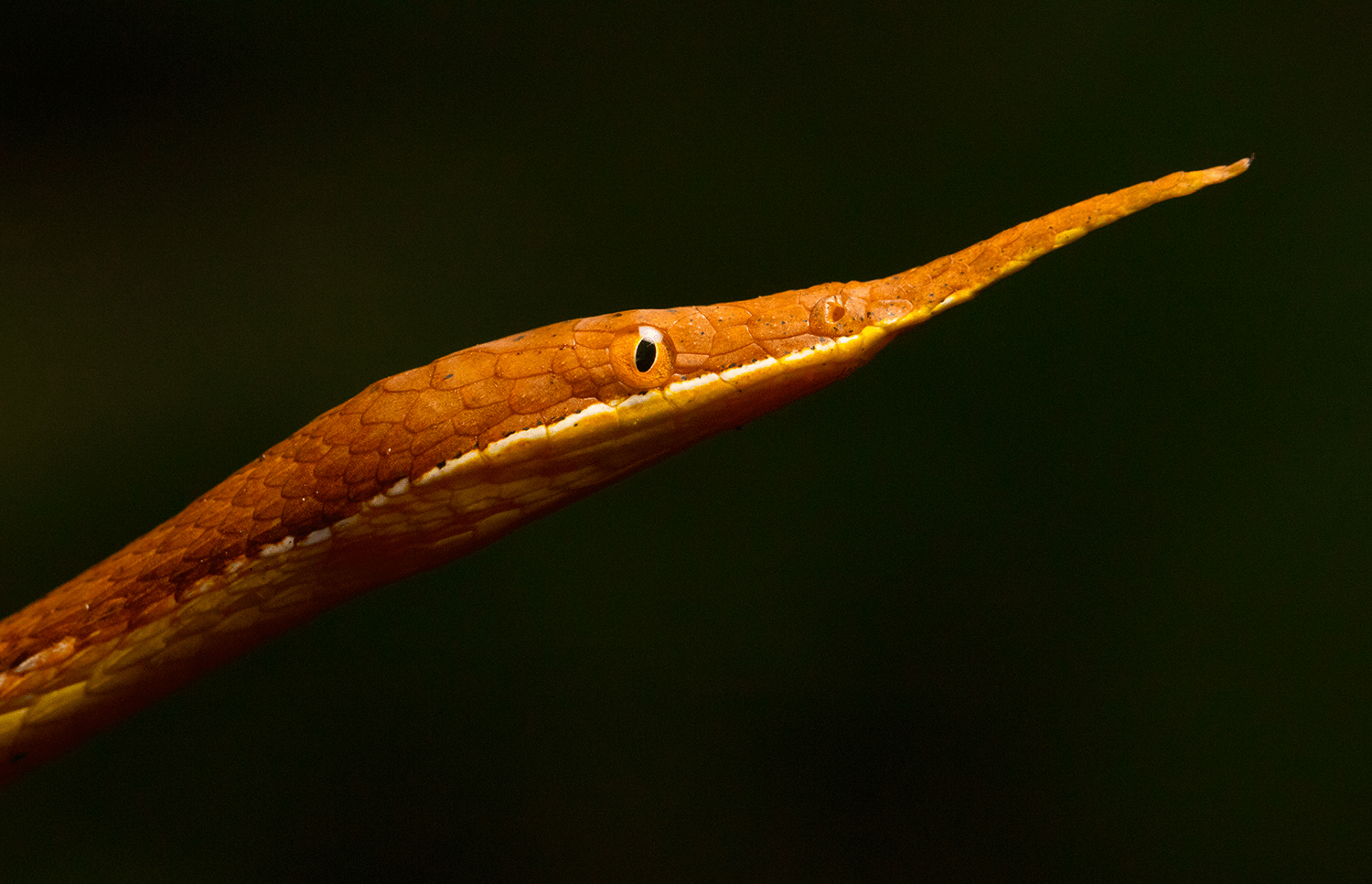 40. Spear-Nosed Snake
Commonly referred to as the Malagasy leaf-nosed snake, the spear-nosed snake is another animal that is found only in Madagascar. This snake is extremely cryptic and hard to find. It dwells mostly in dry deciduous forests as well as rain forests.
The spear-nosed snake is typically found in vegetation that is around six to seven feet off the ground. They are small snakes, only reaching about three and a half feet in length. Male spear-nosed snakes have a brown body with a yellow belly. Female snakes have mottles grey bodies and leaf-shaped snouts. Being bit by a spear-nosed snake will cause severe pain in a human, but it's not fatal.