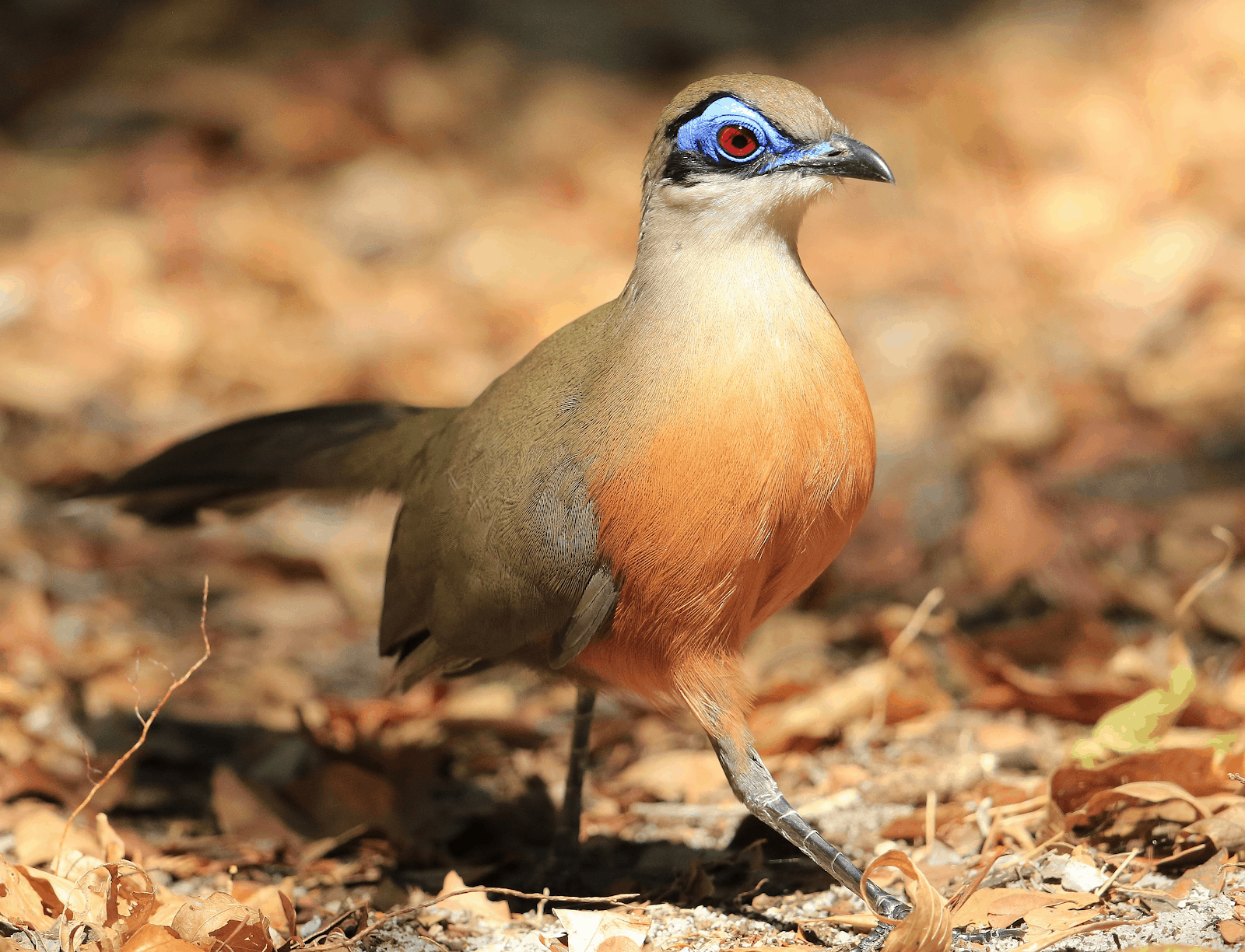 27. Ground-Dwelling Birds
Couas are mainly terrestrial birds that are closely related to the cuckoo. They enjoy walking along tree branches and are more recognizable by the bright skin they have around their eyes. There are ten different species of coua bird located in Madagascar.
They're also known for having enormous feet for their size, which are great for walking on the ground of the dense forests they live in. Their third toe is actually reversible, which is common in all cuckoos. Four species of coua birds are found in the rainforests while the other six are in the dry forests, all around Madagascar.