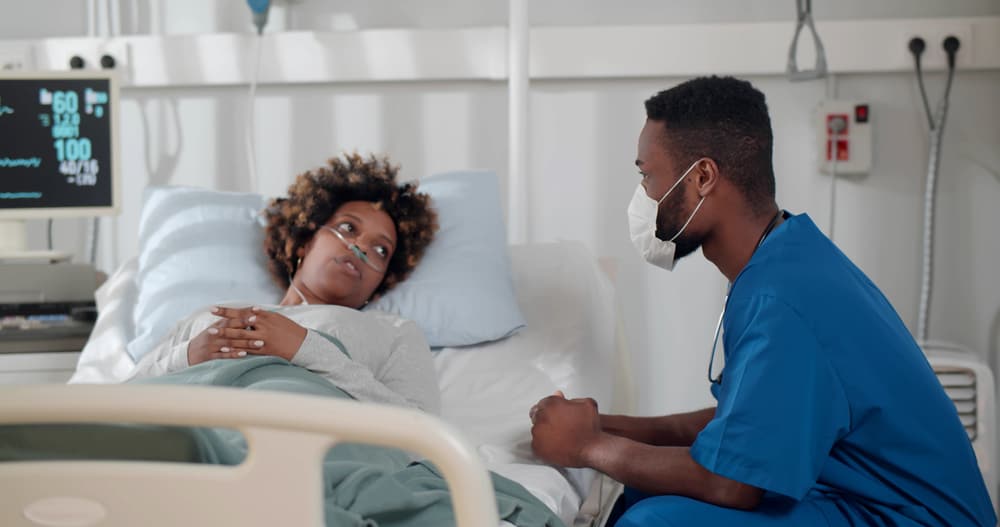 14. Enterococcus Also Affect Patients Who Are in Healthcare Settings
Enterococcus is a lactic acid bacterium that is challenging to distinguish from streptococci, the bacteria responsible for strep infections (via NCBI). These are already in human intestines. However, it becomes a real problem when they grow out of control. It has a high level of intrinsic antibiotic resistance. This can be a concern since it can be contracted during an organ transplant or in the intensive care unit. For this reason, it can cause surgical site infections, urinary infections, and bloodstream infections. If it spreads to the brain, it can lead to enterococcal meningitis.
Other symptoms of an Enterococcus infection include stiff neck, swollen or bleeding gums, diarrhea, abdominal pain, headache, fatigue, fever, and chills. In addition, it can spread through the blood and result in endocarditis, where the heart's lining becomes infected and affects the heart's regular operation. Wound infections are also prevalent, with wounds refusing to heal and the skin around the area becoming infected in the process. Thankfully, other antibiotics can take down the resistant strains, but these treatment options are likely to become less effective as time goes on (via Eco Watch).