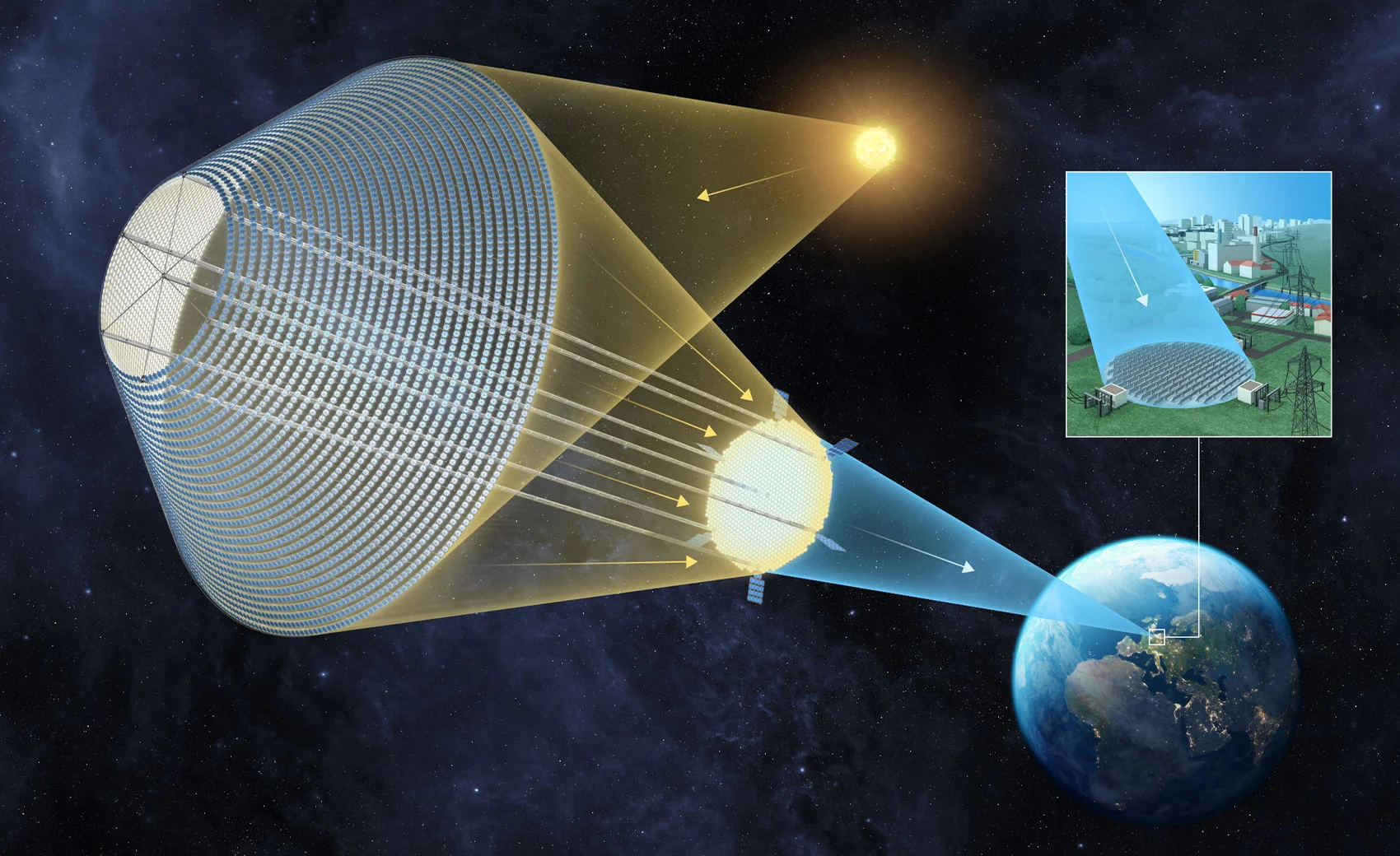 Space-Based Solar Power
There's a lot of untapped energy circling space. That's why scientists have explored the concept of collecting solar energy in space and beaming it back to Earth. While it presents technical and logistical challenges, it could provide a continuous source of clean energy that's unaffected by weather or location. Only recently have innovators in the UK received billions of dollars to study space-based solar power.
According to The Guardian, this works "Because there is no atmosphere in space, the sun's light is undiluted, meaning each panel would be able to generate more energy compared with an equivalent panel on Earth. The solar energy would also be more predictable and continuous due to the absence of day-night cycles, cloud cover, and seasonal variations in sunlight." They predict this energy could power up to 10GW capacity a year by 2050, which is a quarter of the UK's energy demand (The Guardian).