Twitter Is Breaking
If you never thought a platform could break, think again. It looks like Twitter is going to break, and miserably so. With all of these layoffs and employees quitting Twitter, the platform might have to start from scratch. The employees leaving the office have mastered Twitter and know the ins and outs of the platform, and now, with no one there to work and no one to train new employees, it looks like Musk will handle Twitter all by himself. That's what you get for going against an entire billion-dollar company. It's like hiring a ton of employees in the company, spending years training them, having multiple employees master the art of the company, and then having no employees left. And, it's starting from scratch. It's entirely possible that Musk has a backup plan and has a bunch of Twitter masters hidden beneath his sleeve who he'll hire to take over the social media platform, but you never truly know (via Search Engine Journal).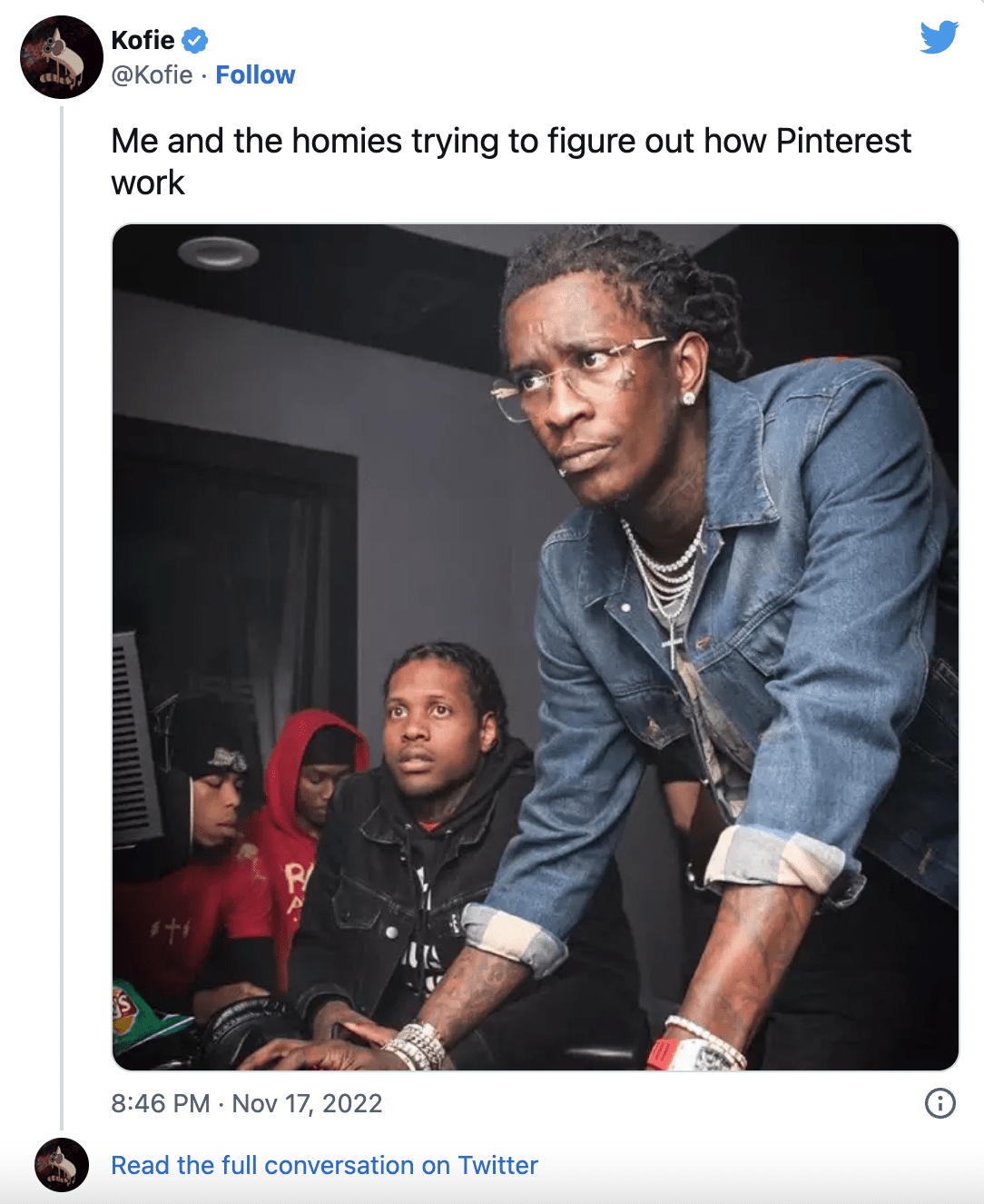 As Twitter fails, Everybody is running to Pinterest
Pinterest is yet another social media platform used by millions. It works differently from Twitter, though, in that people create pins and post them on boards. These pins usually link to websites on the internet, in the hopes of promoting a blog or article. After Elon Musk purchases Twitter, it looks like Pinterest will be the new Twitter. If one social media platform isn't working, it's a good thing there are several others. At least there's a backup. Based on the comments, which include "Getting everyone on insta for now, man I need to figure out what the home base is gonna be now," and "Is that where we're dropping?" It looks like everyone else on the internet has the same idea. Elon Musk's Twitter is going downhill (via Twitter).