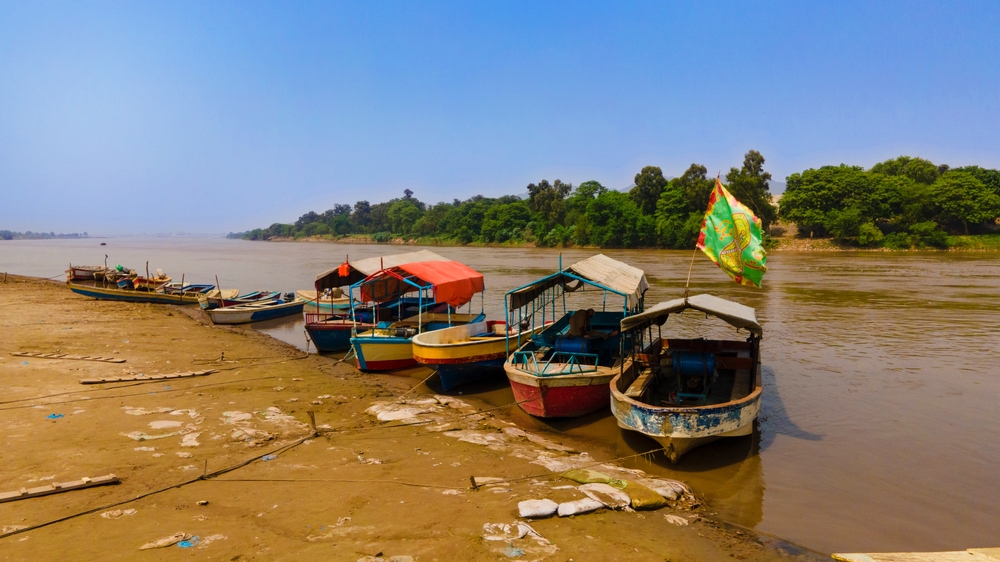 River Ravi, Pakistan
Even though Lahore is one of the most polluted areas of Pakistan, the River Ravi comes close to surpassing that level of pollution. Even the locals don't allow their cattle to drink from the river. A local named Muhammad, after pointing to his water buffalo, said, "I don't let them drink this water. This water is from the city. All of its garbage comes into it." Locals who use that water to bathe, wash their bodies, cook, or drink are ingesting the toxic chemicals from sewage waste and suffering an array of major health issues. Waste from over 16,000 factories and 10 million residents flows into the River Ravi, which is completely illegal.
Because of this waste runoff, more than 250,000 Pakistani children are killed every single year by water diseases like cholera, typhoid, hepatitis, and dysentery. A director at the Pakistan Council of Research in Water Resources, Lubna Bukhari, said, "when there is untreated sewage, it results in the groundwater being polluted." As we can see, the River Ravi and all locals are suffering (The New Humanitarian).