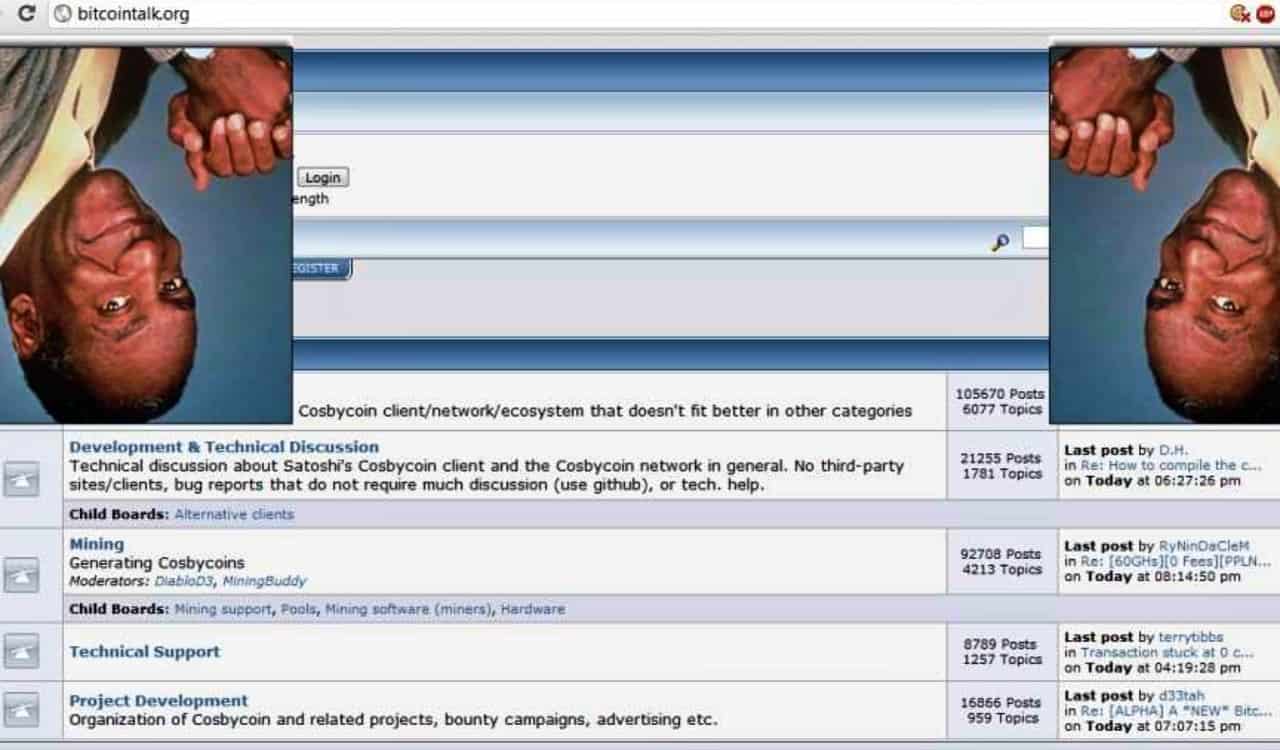 Cosbycoin?
When Hack Happened: 2011
Who Did It: Unknown (Potentially the SomethingAwful Forums)
During the initial hype around digital currency in 2011, several cryptocurrencies were starting to come out. Bitcoin was naturally the biggest of them all and remains such today. While several popped up, only one managed to catch people's attention beyond Bitcoin, that was Cosbycoin. Yes, it involved an image of the famed comedian Bill Cosby. While today his reputation is pretty terrible, now knowing what he did many years ago to women, the world was unaware of this at that time.
The website Bitcointalk.org had a forum that was taken over by hackers and then replaced with multiple advertisements as well as website redirects to Cosbycoin. One would assume that this was a real cryptocurrency considering there were so many of them at the time. However, it was not real at all. Making this hack even more meaningless. This was one of the funniest hacker attacks ever, but obviously, it is much darker now knowing what we know about Cosby.