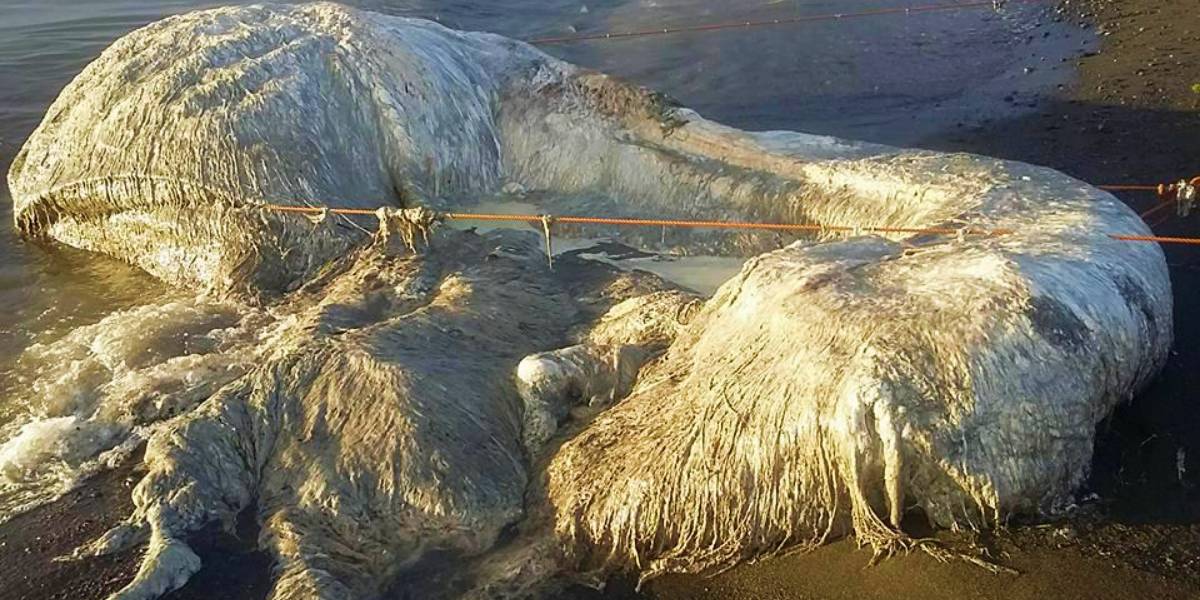 18. Indonesian Hairy Blob
Back in February of 2017, there was a random hairy blob that washed ashore. It was something big and hairy. It quickly became one of the most horrifying sea monsters to ever be seen in real life for the locals. Nicknamed "The Globster," no one seemed to know what this thing happened to be.
It measured out to 20 feet in length and around 4 feet in width and weighed in around 4,400lbs or around 2,000 kilograms. It turns out that this happened to be either a Blue or Fin Whale. The muscle fibers were showing during decomposition, resulting in the hair we see.