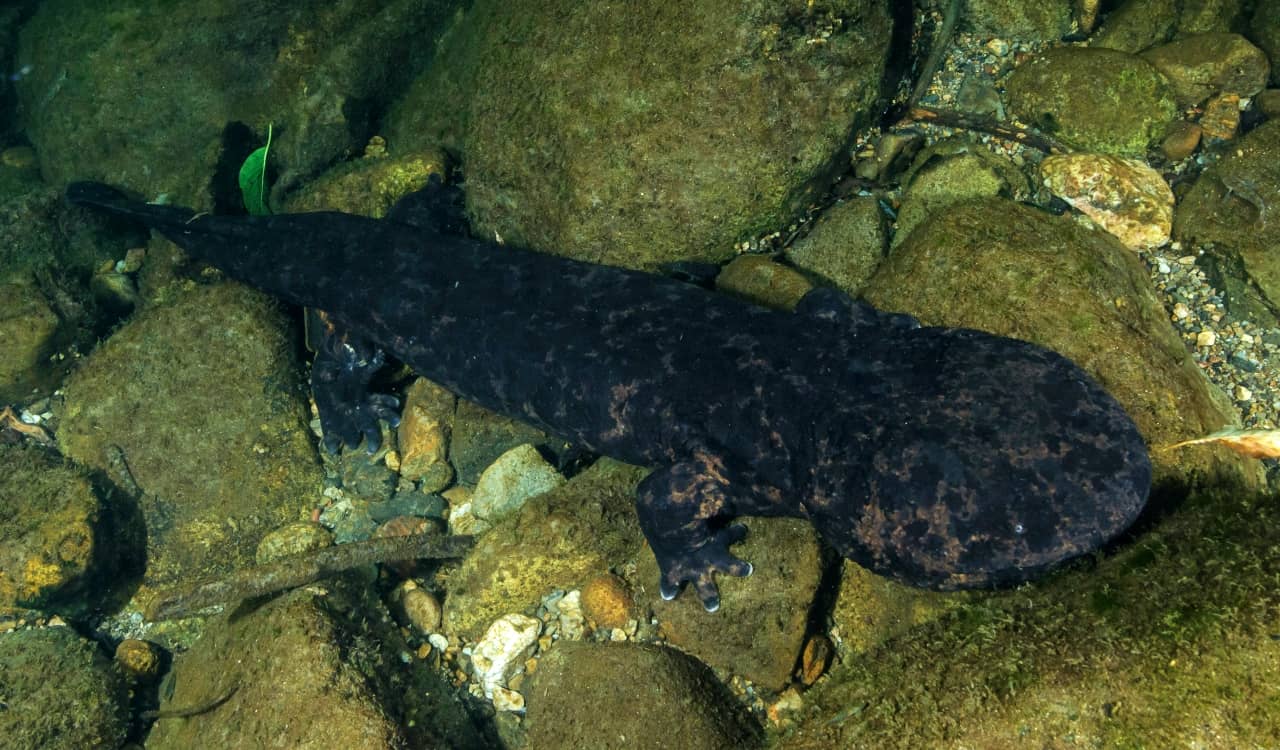 Giant Japanese Salamander
While some might claim that using a salamander for an article about horrifying sea creatures is cheating, we could not disagree more. This salamander is often found in the waters of Japan and happens to be closely related to the Chinese Giant Salamander too. Usually, Salamanders can look a lot like lizards but people may not be able to tell them apart.
However, the best way to do so is pretty much the skin and environment they inhabit. Their skin will be soft and almost feel like waterproof coatings. That is due to their watery habitat. Lizards do not live in or very near the water. The Giant version in Japan is capable of getting up to 5 feet and weigh around 55lbs. This is compared to the normal salamander that gets to maybe a foot or two and less than 10lbs. Coming across one of these guys in the wild could be horrifying.