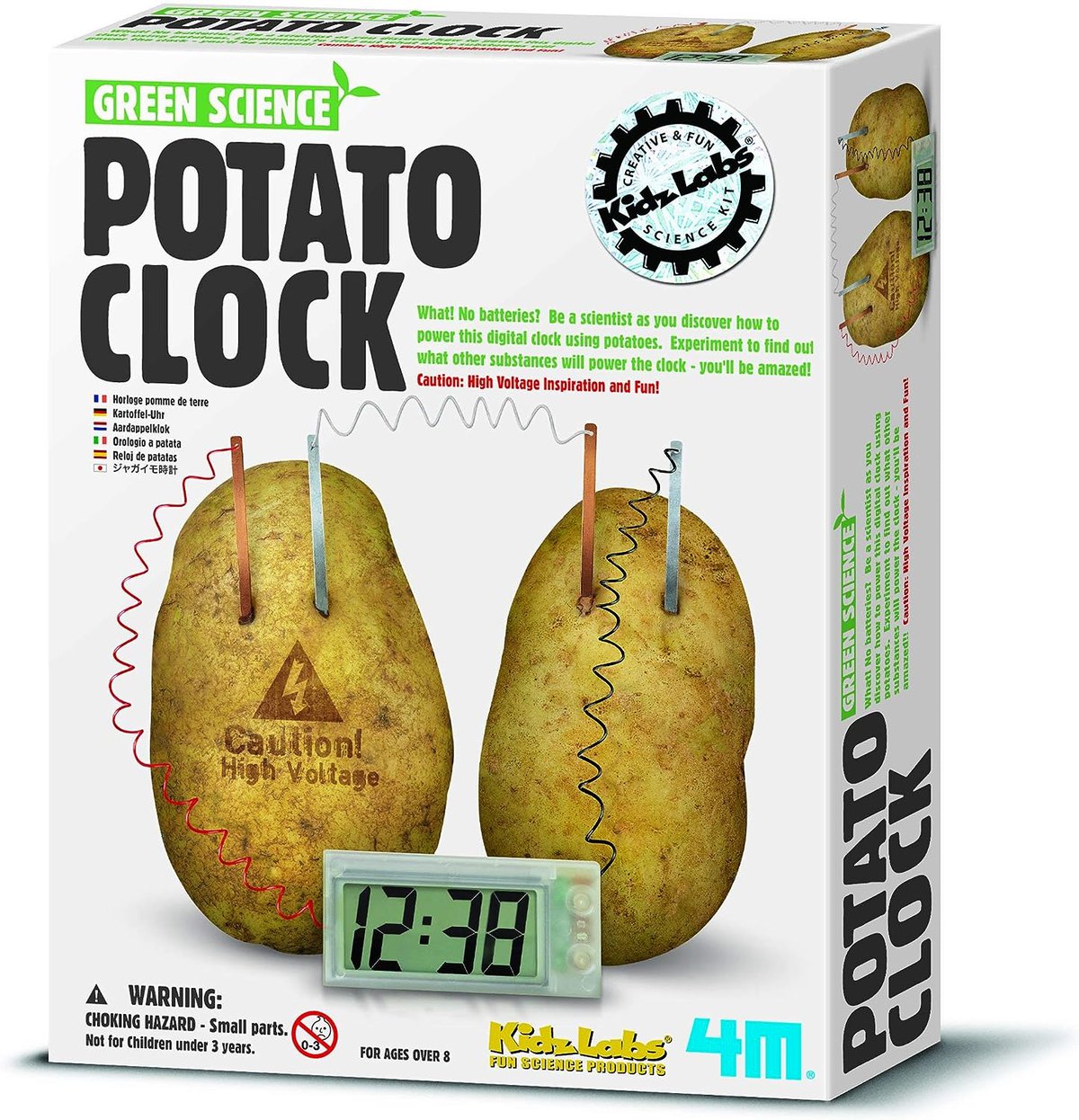 Potatoes working as an alarm clock shouldn't be possible, but it is. Find out what else would work to power the alarm clock – the answers will surprise you! The Double Potato Clock will generate enough ability to run a digital alarm clock. Just push the zinc and copper electrodes into the potatoes. This combination creates an oxidization/reduction reaction, creating low voltage (in case you were wondering what the heck was going on).
No batteries are needed, but you will need two potatoes! Your kit will come with a digital clock, wires, pots, transparent tapes, copper and zinc strips, and detailed instructions. The snooze feature may be a bit more challenging to master, but good luck developing that gooey surprise.

Get your tuber-clock science kit here for under $13!