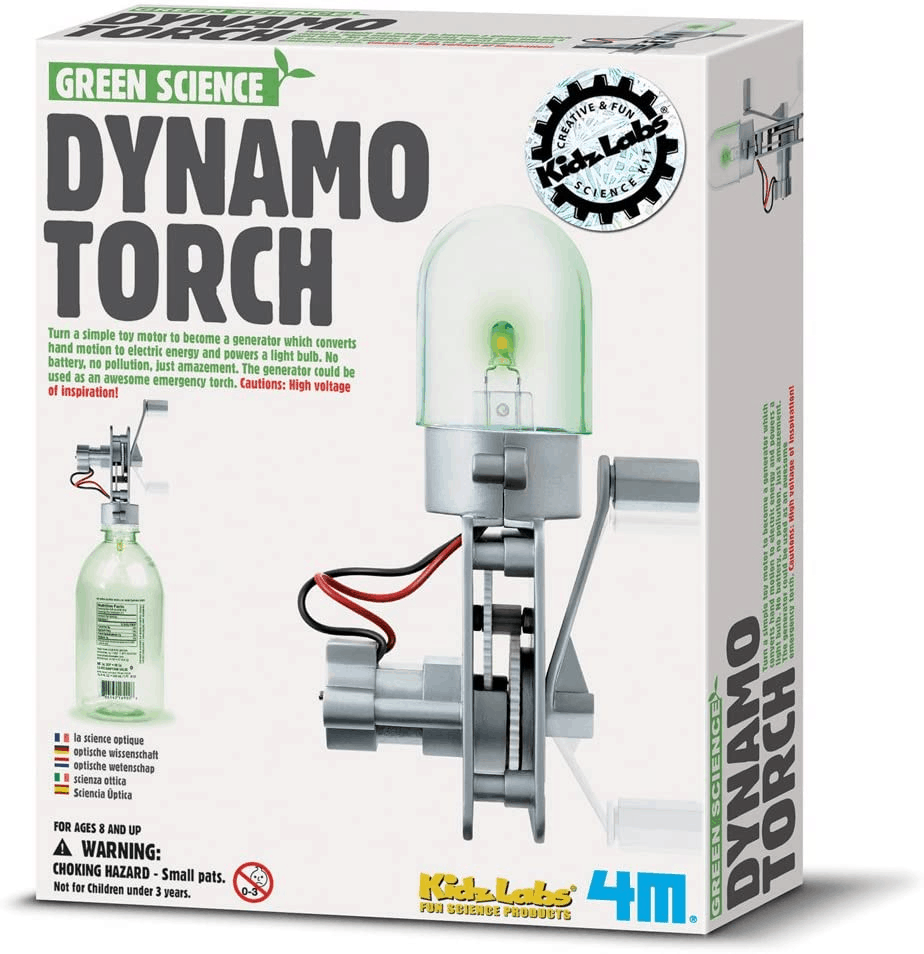 For another green science kit, take a look at this baby. It includes a toy motor, gears, an LED light bulb, and the plastic casing for the bulb. Detailed assembly instructions are included, of course.
It's an easy assembly process, and the easy-to-follow instructions also come with different electricity facts! The dynamo has a satisfying cranking sound, but it doesn't hold a charge, so don't expect lighting rooms and saving on your electricity bill.
Grab your science kit here!