Have you ever stopped to wonder what the world looks like beyond the naked eye? Well, grab your microscope and get ready to be amazed! The everyday objects that we encounter in our daily lives can turn into something truly incredible when viewed through the lens of a microscope. From the wispy fibers of a pencil lead to the intricate patterns on a butterfly's wing, the microscopic world is full of wonders waiting to be discovered. In this article, we'll take a closer look at some of the most fascinating transformations of common household items under the microscope.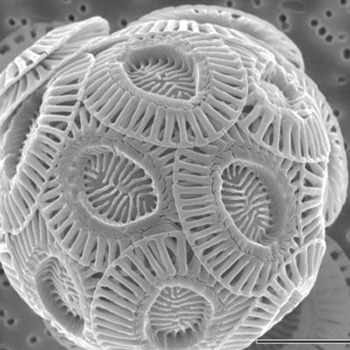 Chalk Looks This Cool And It's Millions of Years Old?
Most of us have picked up a piece of chalk and written something on a blackboard. Chalk was used way before our grandparent's time as a way to teach a math lesson or explain a moment in history. It was created between 99 and 65 million years ago, during the Cretaceous Period. Kids at recess also used chalk to create hopscotch as a way to pass the time. At its normal size, chalk looks like nothing more than sand. The most exciting part about chalk is what you can write with it on a blackboard. But underneath a microscope, chalk turns into an object that looks like it's from the planet Mars. Chalk is made of the shells of dead microscopic organisms like foraminifera and sea algae (Geology.com).