Due to our horrible human habits like pollution, plastic use, and deforestation, many species around the world are suffering as a result. This means many species are becoming endangered, and will eventually become extinct, thus disrupting the natural order of the planet and causing detrimental problems in our ecosystem. If we don't do something to stop this now, this damage may be irreversible, and eventually, humans will suffer. But photographers around the world are thinking ahead and are instead capturing these beautiful creatures in their natural habitats. For the first time, we're seeing these endangered species in the wild and in their most natural form. Through stealthy tactics, these skilled photographers captured these animals without interference. Take a look at some of the most stunning wildlife photographs in the world. There may not be much time before these animals disappear from our planet forever.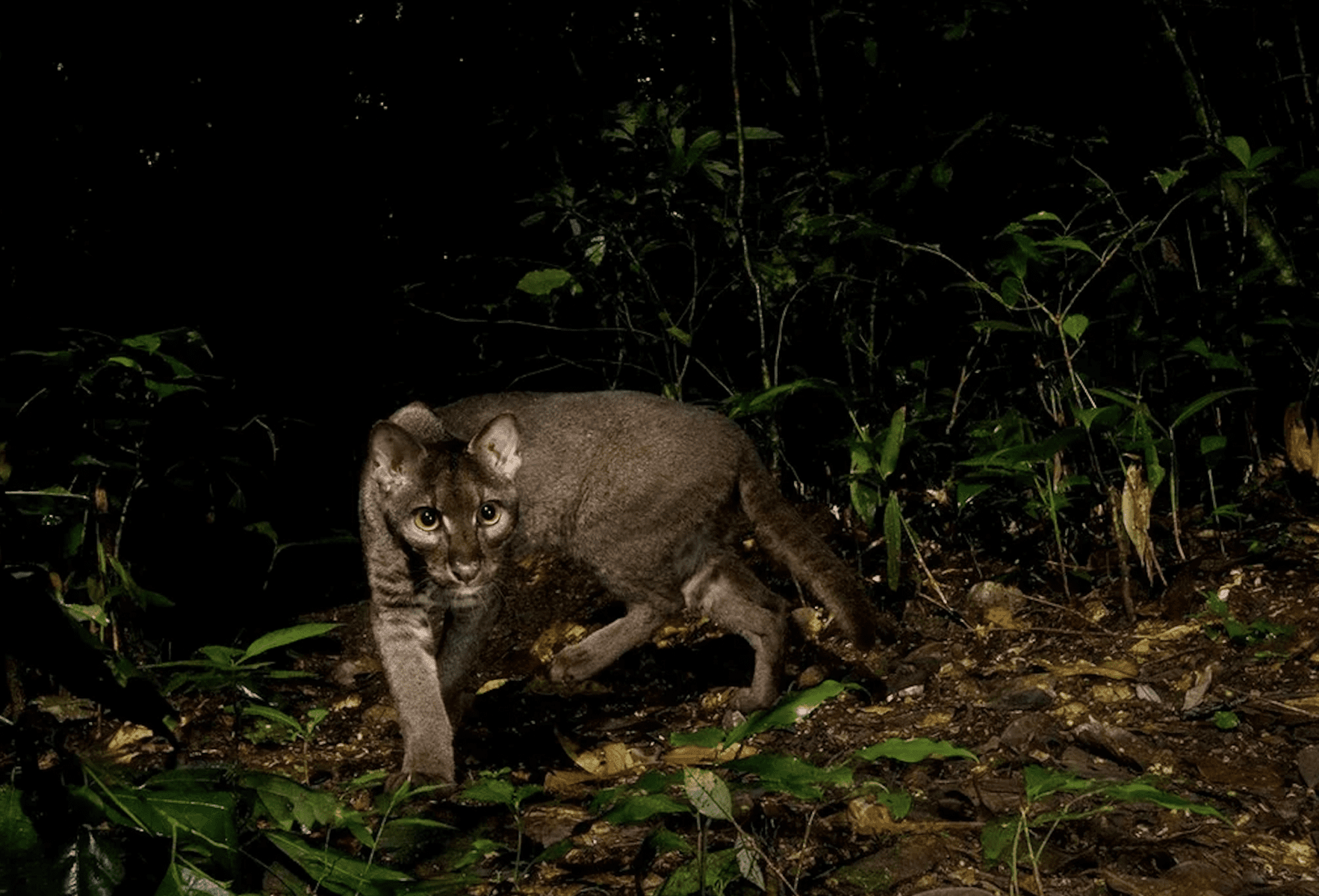 The Elusive African Golden Cat
We're all too familiar with lions and tigers, members of the cat family. But there's another… The stealthier member that not many of us know about. As Africa's only forest-dwelling wild cat, the African golden cat is an endangered species that was captured on camera. They're completely dependent on the forest and are considered vulnerable because of the forests shrinking size. The cats have short legs, large paws, and round ears. They've lost 44% of their historic range. It's about the size of a house cat, but is vulnerable to bushmeat hunting, specifically by snaring. People sell their skin with medicinal herbs. Sebastian Kennerknecht and David Mills captured this photograph. They spotted this cat wandering around Ugana's Kibale National Park at night (Wild Cat Conservation).