There are many photos or images that people somehow manage to capture that can be amazing. Sometimes, the photos come from satellites or high-end telescopes that scientists capture in an impressive fashion. While there are many amazing photos that have been captured from space, there are others that we've managed to capture on various planets. Of course, those found on Earth are the most prominent. You'd be surprised just how many mind-blowing science photos we've captured on Earth. In fact, we're actually counting on that being a fact too.
It is pretty clear that no one can visit every single place and see everything that makes Earth so amazing in one lifetime. Maybe if we find a way to live another 100 years, this might be possible. Even then, we're unsure it can. That is why cameras are such an amazing part of technology today, along with the internet. We can all see these mind-blowing science photos online without having to see them in person. In this article, you will see things that'll make your jaw drop, so be prepared to pick it up off the floor.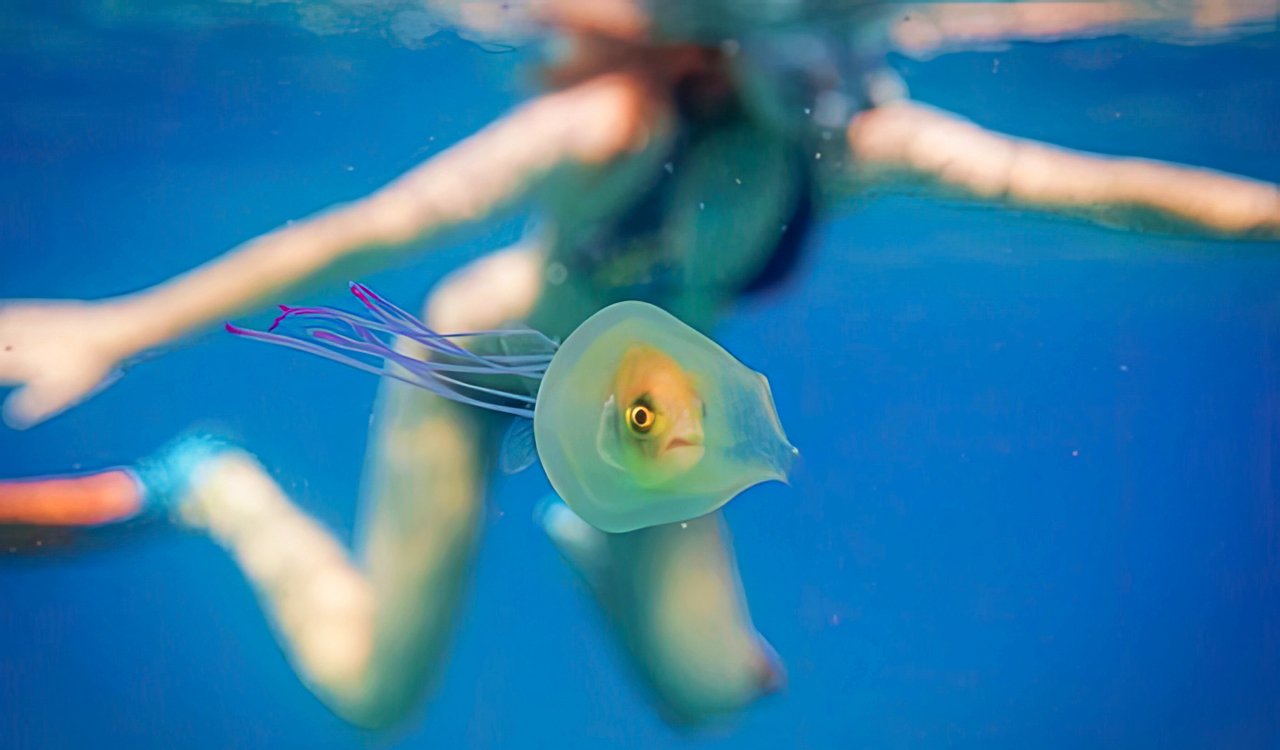 Fish Trapped Inside Jellyfish
Jellyfish typically consume fish by capturing them with their long, stinging tentacles. The tentacles are lined with thousands of tiny, harpoon-like structures called nematocysts, which contain venom that can paralyze or kill their prey. When a fish or other small animal comes into contact with the jellyfish's tentacles, the nematocysts fire, injecting the venom into the prey. The tentacles then retract, bringing the prey closer to the jellyfish's mouth. The jellyfish's mouth is located on the underside of its bell-shaped body, and it uses its tentacles to guide the prey into its mouth.