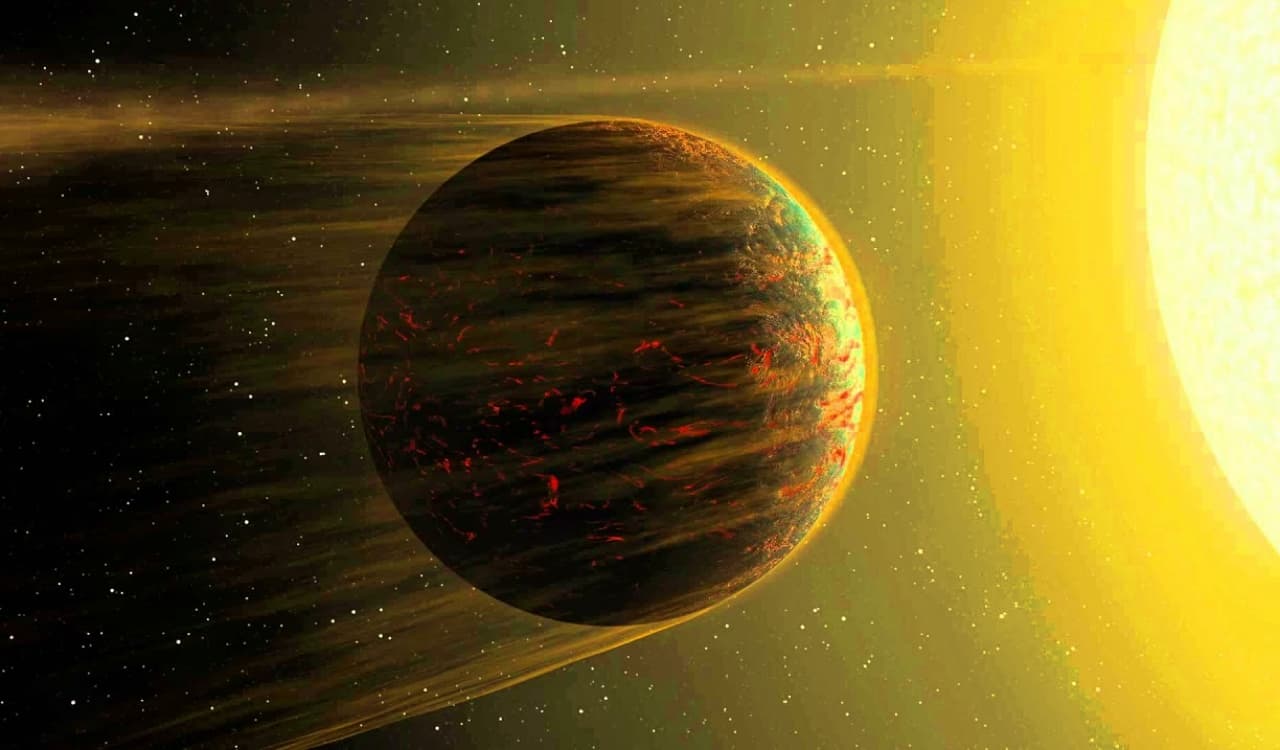 A Planet Made Of Diamond?
Year Discovered: 2004
Location: 55 Cancri A System, Cancer Constellation
A planet made of diamond? That is just science fiction, right? Not exactly. Known as 55 Cancri e, it is an exoplanet that NASA discovered in August 2004. Nicknamed Janssen, it has a huge mass, measuring at around 8.63 Earth masses. The diameter of this planet is twice that of our planet. Due to this, it was classified as a "Super-Earth" by NASA. It's also in a good relationship with its parent star, 55 Cancri A. It takes around 18 hours to do a complete orbit.
In 2012, NASA found that this could be a carbon planet. What that means is that the planet contains more carbon than oxygen. In February 2016, the Hubble Space Telescope detected hydrogen and helium, with possible hydrogen cyanide but no water vapor. All of this in the atmosphere. Due to all of these elements and the carbon-rich composition, the planet is essentially diamond. Thus making it one of the freakiest things NASA discovered.