In an effort to help all children continue learning, sometimes you have to make a game out of things. Sure, things like flashcards are great for the older student, as well as trivia, but this isn't the same with all. You want to make something interesting, especially science. Thus, developing fun science games for kids is an absolute must. Of course, you can do this with several household products or those that are inexpensive to purchase. While there are some that you can do that could cost a pretty penny, the vast majority of them are easy to afford on most budgets.
This is essential, in our opinion, because we all know that being a parent can be expensive. Any money saved is huge! That said, we wanted to deliver when putting together this article. Therefore, none of the science games for kids that we will go over below will break your budget. Of course, we mean this in terms of the materials for a solo game – not combined. Each game will essentially give you a chance for learning, where they will. cover things across the various sciences. Some will require a bit of math as well, but nothing that will be too extreme. Let's dive into our article on some of the best and most fun science games for kids!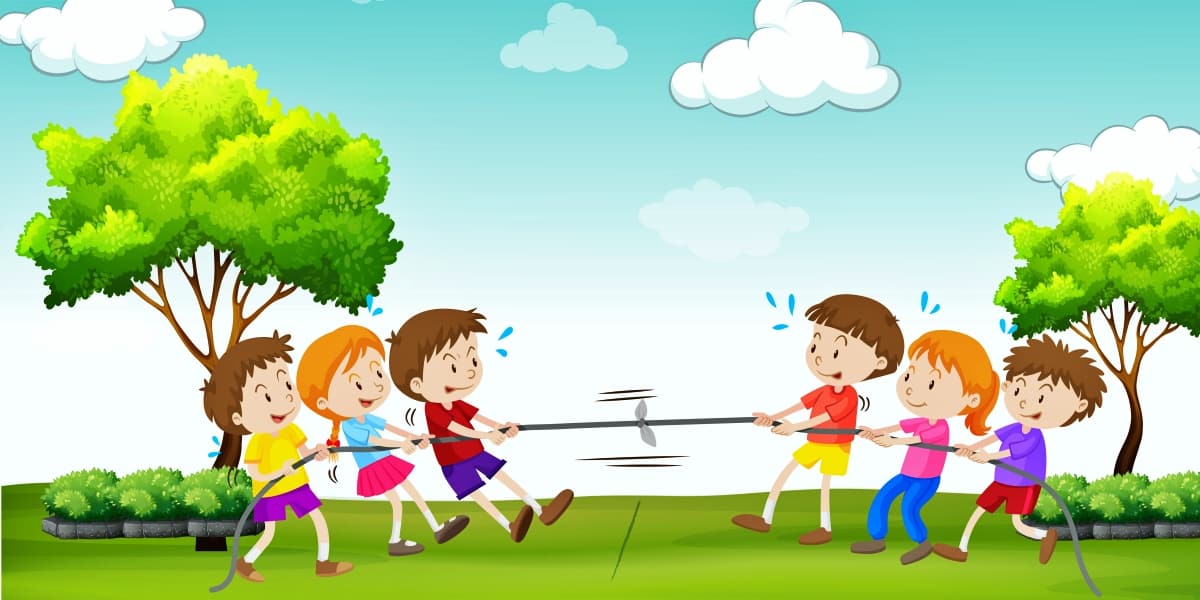 Tug-Of-War
Supplies Needed: Robe, Duct Tape
While we all may call the tug-of-war game something different, the classic "Tug-O-War" is fun to use. Mostly due to the "O-War" usage in massive ship names such as the "Man O'War." In any case, having teams of perhaps two on each side of a specific rope allow you to compete. The idea in the tug-o-war game is usually to pull your side back beyond a certain point.
The first side to do this will win. Of course, this is a game that involves physics. Essentially, you're using things like friction when pulling the rope. Since you're going to plant your feet and tug, friction must be present. On top of this, you're slightly teaching anatomical lessons too. This can be seen in obvious ways.