Earth is home to an array of truly creepy animals that walk or swim, often startling those who come across them, particularly when encountering cave-dwelling species. These eerie creatures, which have evolved to thrive in complete darkness, exhibit fascinating adaptations such as lack of colorful pigmentation, resulting in their ghostly white or occasionally black appearance, aiding in blending with their environment. Many of these cave-dwellers are blind, relying on other senses and communication for survival and mating. Some species exclusively inhabit caves, while others frequent the caves for shelter, making them synonymous with this unsettling environment. Thus, our list will distinguish whether a species resides in caves entirely, most of the time, or only occasionally.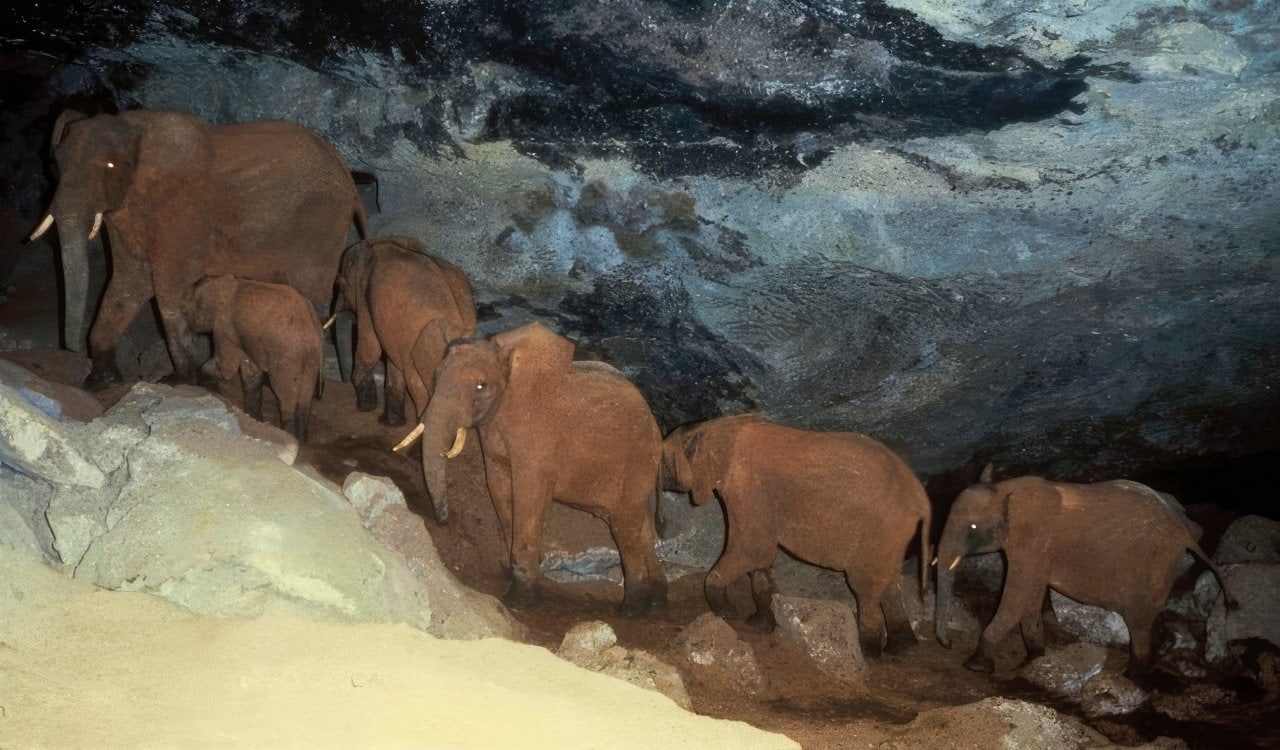 Kitum Cave Elephants
Usually Found: Mount Elgon National Park, Kenya
You likely did not expect to see elephants on this list. Who would? When the Kitum Cave was first discovered, archeologists found several marks, scratches, and furrows along the walls. It was thought to be the work of picks that Ancient Egyptians likely used during their search for diamonds and gold. However, what actually happened was that local elephants had essentially excavated the cave for a long time. Many animals came through here, often in complete darkness. The elephants got tired of getting stuck in the dark and did a lot of digging. These elephants also discovered that the cave had salt, so when they pulled off parts of the caves or smashed through them, they could lick up the salt. Sadly, many elephants have died in the cave…but they opened a path for many more to make a home here.