Delving into the realm of arachnophobia, we embark on a hair-raising journey through some of the scariest spider encounters that will leave you with an undeniable urge to reach for the nearest can of bug spray or perhaps even consider torching the house. From venomous predators lurking in unexpected places to spine-chilling encounters with enormous eight-legged creatures, these stories of arachnid encounters are sure to send shivers down your spine. Brace yourself for tales that will make even the bravest souls question their resolve in the face of nature's most formidable and fear-inducing inhabitants.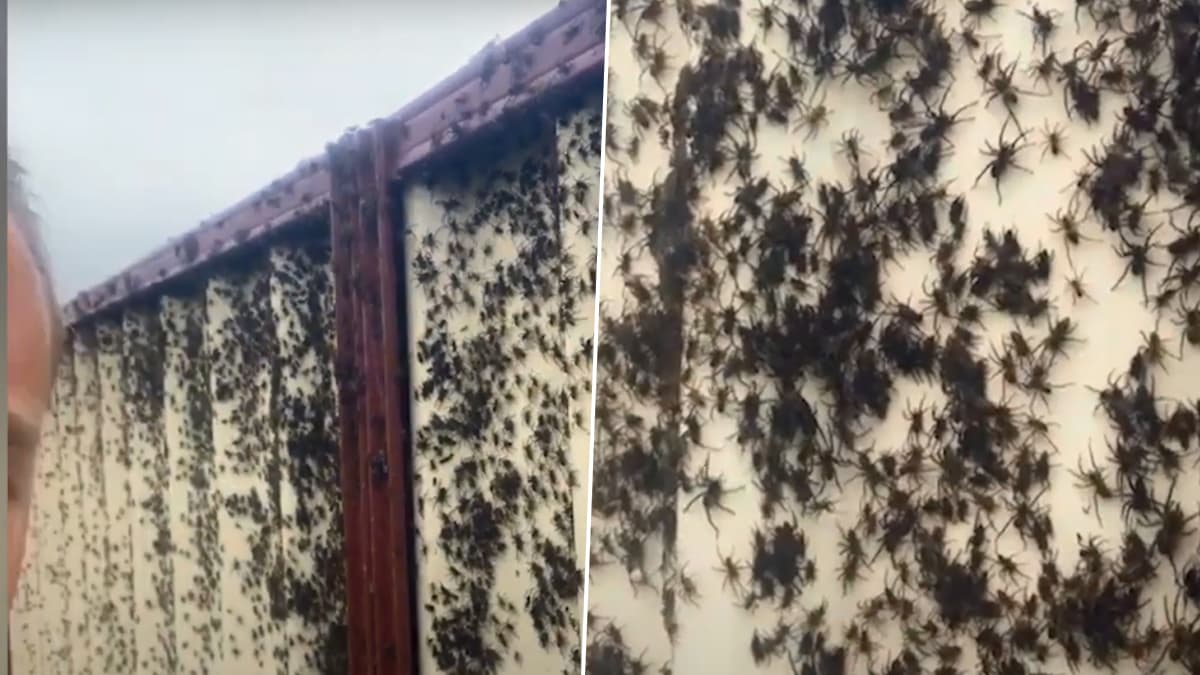 Floods Force Spiders To Gather In Nightmare Numbers
During floods in Australia, the natural world undergoes a dramatic shift as spiders and various other insects navigate the rising waters. These floods act as a catalyst for an eerie phenomenon where spiders, in particular, congregate in astonishing numbers. As the floodwaters encroach upon their habitats, the arachnids instinctively seek higher ground for survival. They embark on an extraordinary mass exodus, utilizing their unique silk-spinning abilities to create intricate webs that act as floating life rafts.
These gossamer vessels carry the spiders and their tiny co-passengers, including other insects, across the waters in a macabre yet awe-inspiring display. As the floodwaters recede, these arachnids regroup in astonishing numbers, forming webs that adorn trees, bushes, and any elevated structure they can find, creating an unsettling spectacle. The result is a haunting landscape, seemingly draped in an otherworldly shroud, as spiders band together in their collective resilience to adapt and overcome the challenges brought by the floods.