The time for climate action is now. If our whole world does not start to make some immediate changes, then the whole planet could be doomed. People, organizations, and even companies have started to recognize the need to make smarter choices for Mother Earth and have started to recycle and even upcycle a lot of harmful products. What's the difference, you ask? Recycling is processing the product back into the same item, while upcycling is creating something new from that product. Check out some of the incredible ways that people and communities have upcycled unique materials!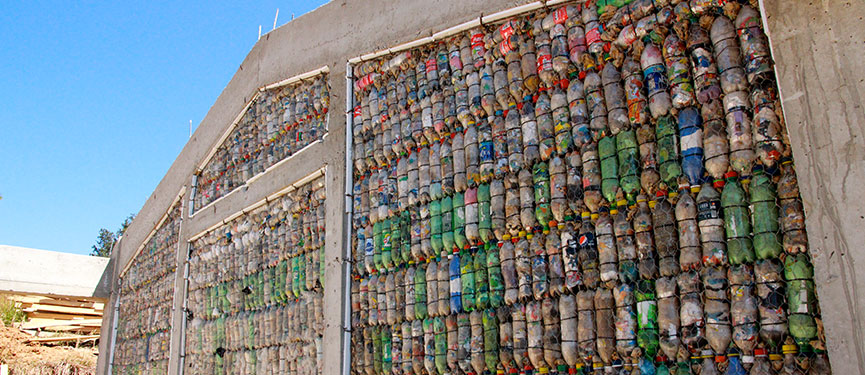 Guatemalan Bottle Schools
How do you upcycle 2 full tons of non-recyclable trash and plastic bottles? You make them into a school! A non-profit called Hug it Forward in Guatemala is helping the community build schools using trash. They have built over 120 so far. They pack each bottle full of plastic trash until it's so stuffed that it's hard, then use the hard bottles as the inside of each concrete wall. It becomes eco-friendly insulation! Each school uses around 6500 bottles of trash. Developing countries like Guatemala have poor education systems and no recycling services in many areas. Lots of these countries have been polluted beyond recognition. By creating schools from the bottles and plastic garbage, it solves two problems at once.