Old Belts Used for a Chair Seat
Have an old chair in your garage that you just don't know what to do with? How about some old leather belts you don't use anymore. If you do, then the two can merge together to give you a pretty sweet looking and unique chair.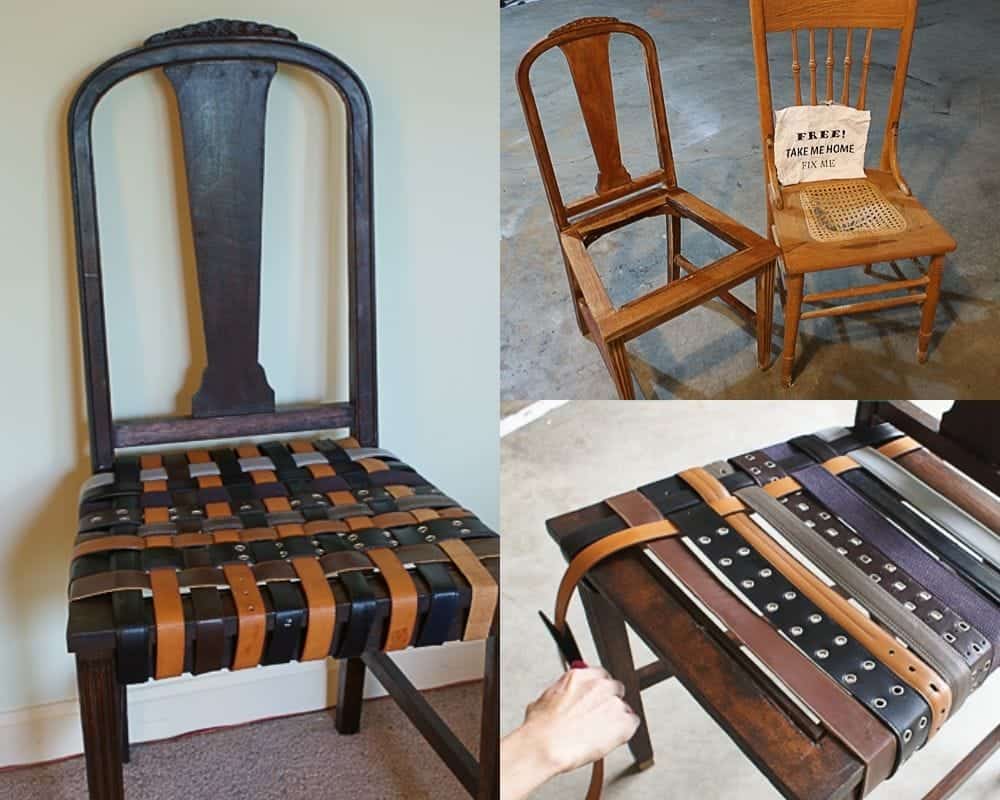 Working in stages, attach the belt lengthwise, making sure that each new one is next to the previous. Then do the same for the widthwise going under and over the first belts in turn.